Volleyball Developmental Pathway
Your child has a home at FCVC no matter where they are in their volleyball development.  Our youngest athletes start out in Mini-Acorn, where 4-8 year old boys and girls develop physical literacy in a safe and fun environment.
Older kids, from 9-14, progress into more volleyball-specific development in our hugely popular and long-running Acorn program.  Senior coaches and athletes take their charges through fast-paced 90-minute sessions of skills and scrimmage to get the athletes ready for the next step.
If your child ready to compete?  We run competitive boys and girls teams for athletes starting in grade 6 and going all the way through grade 12.  With top-notch coaching and facilities, your child will progress as far as their athleticism and dedication will take them.
Check us out!
Other Offerings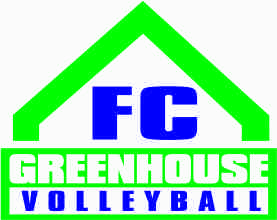 GreenHouse Youth League
The Youth Development League increased the participants' fundamental volleyball skills through a mix of instruction, drills, and game play. The League caters to participants in Grades 7-8 and 9-10.
2023 GreenHouse League Information Page
Summer Camps & Clinics
When the indoor volleyball season ends in the spring, that doesn't mean the end of the volleyball opportunities offered by FCVC.  We run camps and clinics through the summer for athletes of all levels.
FCVC E-School Tournaments
This long-running and hugely popular event brings together boys and girls elementary school volleyball teams from the London and surrounding area for a jam-packed day of volleyball competition.  Held annually in the fall, your elementary school teams will love participating in this prestige event.
FCVC E-School Tournament - Information Page