Winter & Spring Youth Programs - limited spots available
Looking for youth programs to support child's development in the sport of volleyball?
Registration spots are still available for Greenhouse Youth League Spring Session for Boys and Girls aged 13-16. The program is 9 weeks long. Each Friday night session is 1.5 hours consisting of 45 minutes skill development led by the program head coach, followed by 45 minutes of game play.  Click to learn more.
You're never too young to start your volleyball journey with Mini-Acorn for boys and girls age 4-8. Our caring and devoted coaches introduce our youngest volleyball athletes to the sport in a safe and fun environment. Introductory volleyball skills are combined with physical movement in an energetic one hour session. Next session starts Jan 20 and runs for 8 weeks. Click to learn more about our Winter Session.
FCVC - A HISTORY OF SUCCESS
FCVC is the longest-running and most successful youth volleyball club in London, Ontario, Canada.  In operation for more than twenty-five years, the club has trained nearly 2,000 young London-area athletes, with more than 300 going on to play at the college and university level.
Our Developmental Pathway starts athletes as young as 4-8 years old in our Mini-Acorn program, where physical literacy is explored in a safe and fun environment.  From age 9-14, boys and girls participate in our hugely popular Acorn program, developing volleyball skills in a fun and fast-paced ninety-minute program of skills and scrimmage.
When they're ready to take the next step, athletes can try out for one of our FCVC Competitive teams, which are run for boys and girls from grade 6 through 12.  Our competitive teams have had great success over a quarter century, winning multiple provincial and national championships.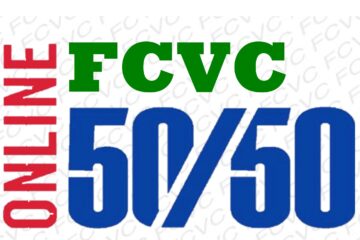 Forest City Volleyball Club (FCVC) is excited to announce our first online 50/50 fundraiser via Rafflebox. Developing competitive volleyball athletes since 1992, FCVC is the longest running volleyball club in London and it continues to grow in size and strength. … Read More