A History Of Success
FCVC fields competitive teams for both boys and girls, from 12U through 18U, who wish to play competitive volleyball within the Ontario Volleyball Association.  Teams who wear our uniform have had success for more than 25 years, winning both Provincial and National championships, and graduating to compete for Regional, Provincial and National teams.
National U21 Team Canada hitter, Brendan Mills, retired Team Canada setter, T.J. Sanders, former Team Canada B libero, Bryan Duquette, and retired Team Canada legend, Paul Duerden are all extremely proud FCVC alumni of our program.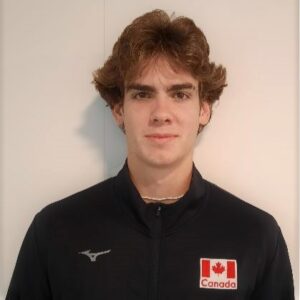 Coaches: Join Our Team!
FCVC has operated successfully for more than a quarter century because of its stable of dedicated, enthusiastic, high-quality volunteer coaches.   At FCVC, coaches are supported in their development both through certification and through our Sunday Seminar Series, where our Technical Director and senior coaches work with our entire coaching family on sharing knowledge and ideas.
We are always looking for high-energy, enthusiastic individuals with a desire to help young athletes develop as volleyball players.  Whether you're brand new or have decades of experience, we're looking to find a spot for you in our FCVC family.
If you are interested in joining our coaching group, please contact our VP - Volleyball, at vp_volleyball@forestcityvolleyball.com with a summary of your experience and availability.   We'd love to hear from you!