For the 4th season in a row, FCVC members participated in the annual Christmas Sock Drive for Mission Services of London.
As volleyball players, our members understand the importance of keeping feet warm and dry -- even more so now that the winter winds are blowing.  Many of our fellow London citizens struggle with housing insecurity and FCVC partners with Mission Services to collect socks for those in need.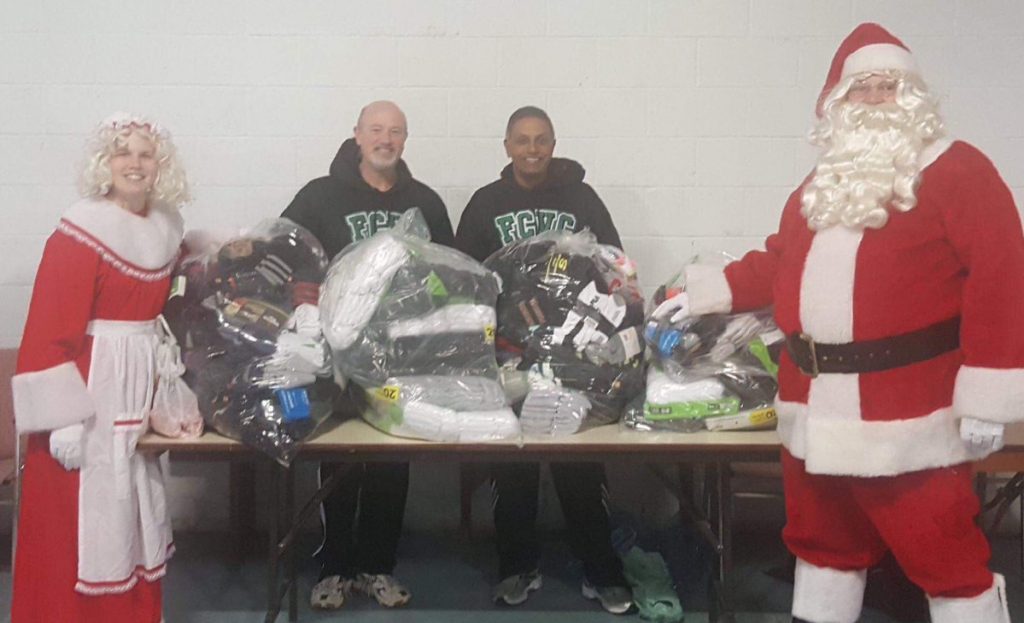 Our teams competed with each other to collect the most pairs of new socks, and FCVC as a club was able to donate more than 1200 pairs!  Way to go everyone!
Visit the Mission Services of London website to read about the exceptional work they do, as well as for volunteer opportunities.
Have a wonderful holiday season and best of luck to everyone for safe, happy, and prosperous 2018!!
FCVC